Attention all rising first through ninth graders! Pocahontas County Schools is hosting Summer Camps. Join us for a week, two, three, or all four! See the attached flyer or call: 304-799-5023 for more information.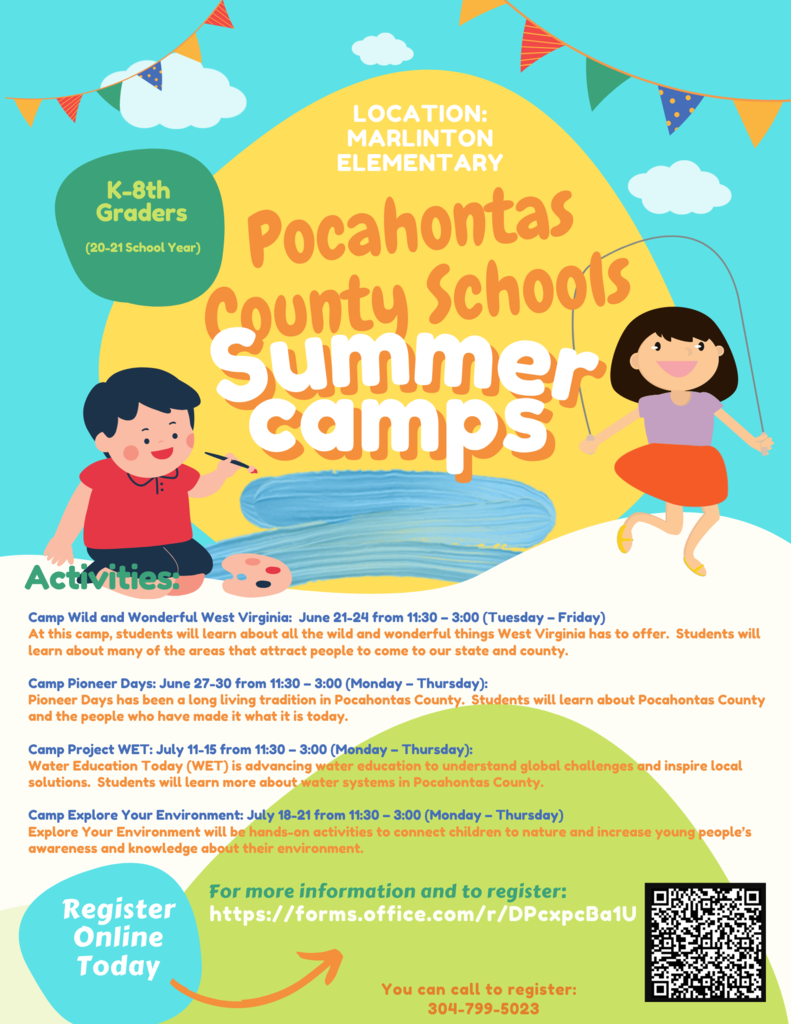 Good evening Hillsboro families! Our school year will come to a close tomorrow with a three hour early out for students. Report cards not already picked up will be mailed. We have a few more yearbooks left for purchase in the office. Thank you for sharing your children with us this year and have a wonderful summer break.
Registration for Summer Camps with Pocahontas County Schools is now open for students in grades kindergarten through eighth! You may use the QR Code, the link below, or contact the board office for a paper copy. Link:
https://forms.office.com/r/DPcxpcBa1U
This year's summer camps will be held at Marlinton Elementary School in the afternoon after Energy Express. Summer Camps are four unique weeks of activities (explained at the beginning of the form). For more information, please contact Lynne Bostic at 304-799-5023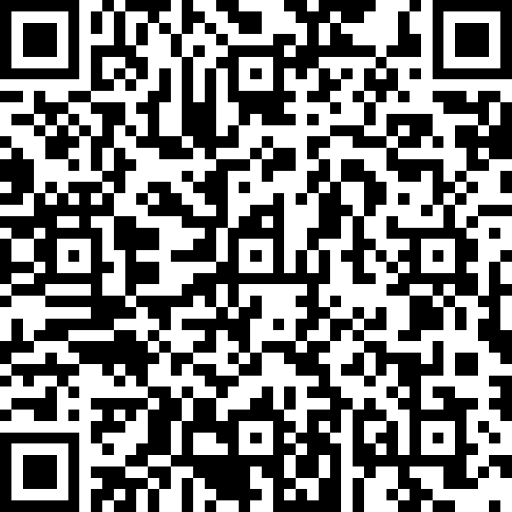 The last day of the 2021-22 school year will be Wednesday, May 25. Students will be dismissed three hours early on that date. Thank you for a wonderful school year and we look forward to seeing you in one of our summer camps or on our first day of school for the 2022-23 school year which starts on Monday, August 15.
A reminder: May 4, 2022 will be an early dismissal for all students. This three-hour early dismissal is a scheduled professional learning afternoon for staff.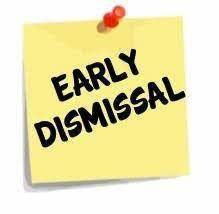 The third-grade hiking Adventure starts tomorrow, and we can't wait to explore Pocahontas County! This week we will be at The Yew Mountain Center with their education staff, Wonder & Grow: Mindful Nature Experience, and WVU Extension Service-Pocahontas County. Special thanks to Snowshoe Mountain for these awesome DAKINE Fanny packs, Pocahontas County Convention and Visitors Bureau, for travel fins and the Dramas Fairs & Festival grant for art supplies and water bottles as well as the Pocahontas County FRN for healthy snacks! (and to the wonderful leader, Tracey Valach)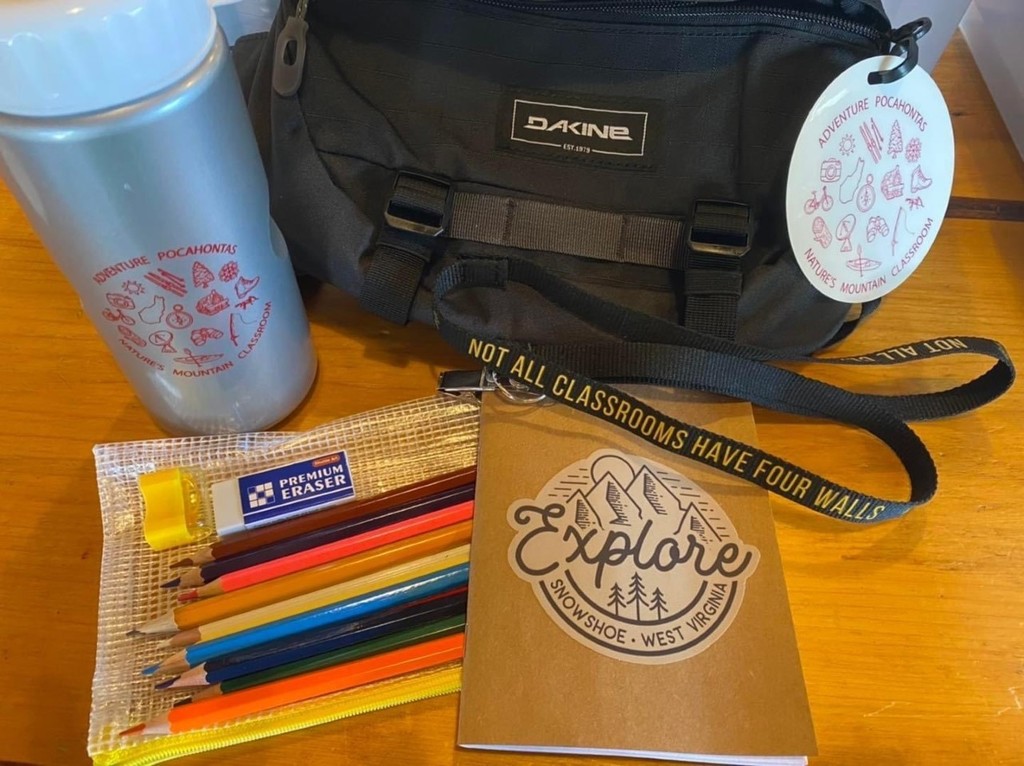 A reminder: May 4, 2022 will be an early dismissal for all students. This three-hour early dismissal is a scheduled professional learning afternoon for staff.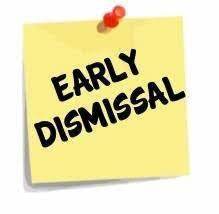 Early Dismissal on Wednesday, April 6, 2022, for Staff Development.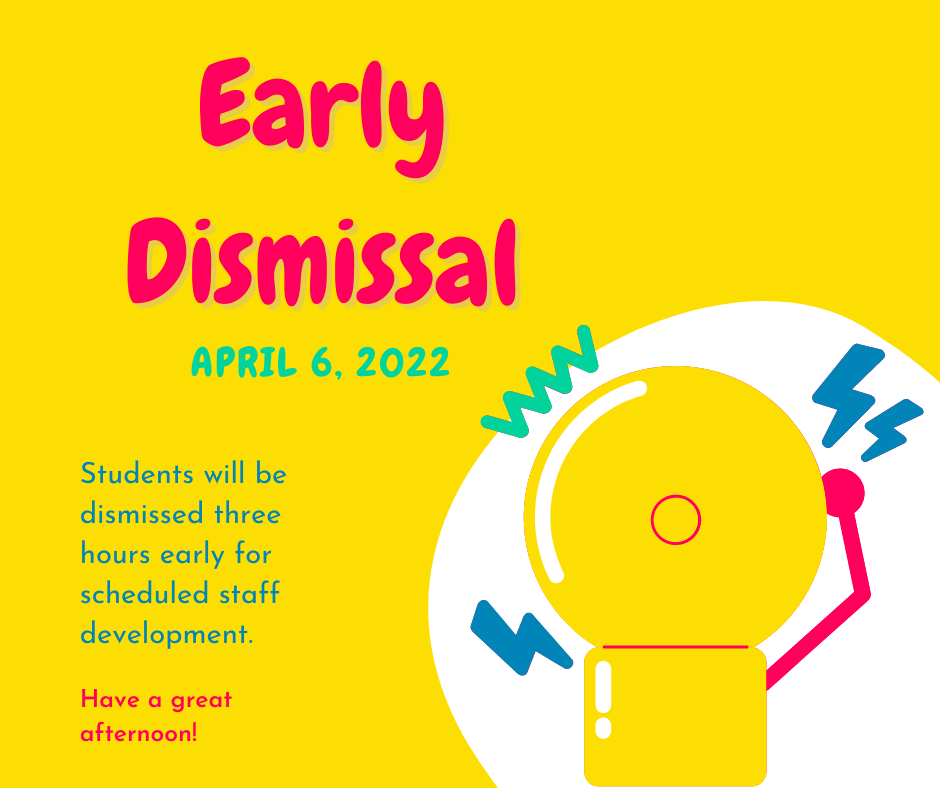 Hillsboro Families, Join us on Saturday for the craft fair. Live music, food, and over 25 vendors. Open 9 to 3 pm. Bring your cameras to take pictures with the Easter Bunny from 11 to 1 pm.


Congratulations to Nicole Dilley for Teacher of the year!

Regional Social Studies Fair Results 1st Place: Madeleine Burns 2nd Place: Eli Beezley, Jackson Tankersley, & Autumn Hively 3rd Place: Stevee Crace

Congratulations to Nurse Jenny Friel for HES Professional of the year and Tabby McCoy for service personnel of the year!
A reminder: No School for Students on Wednesday, March 23.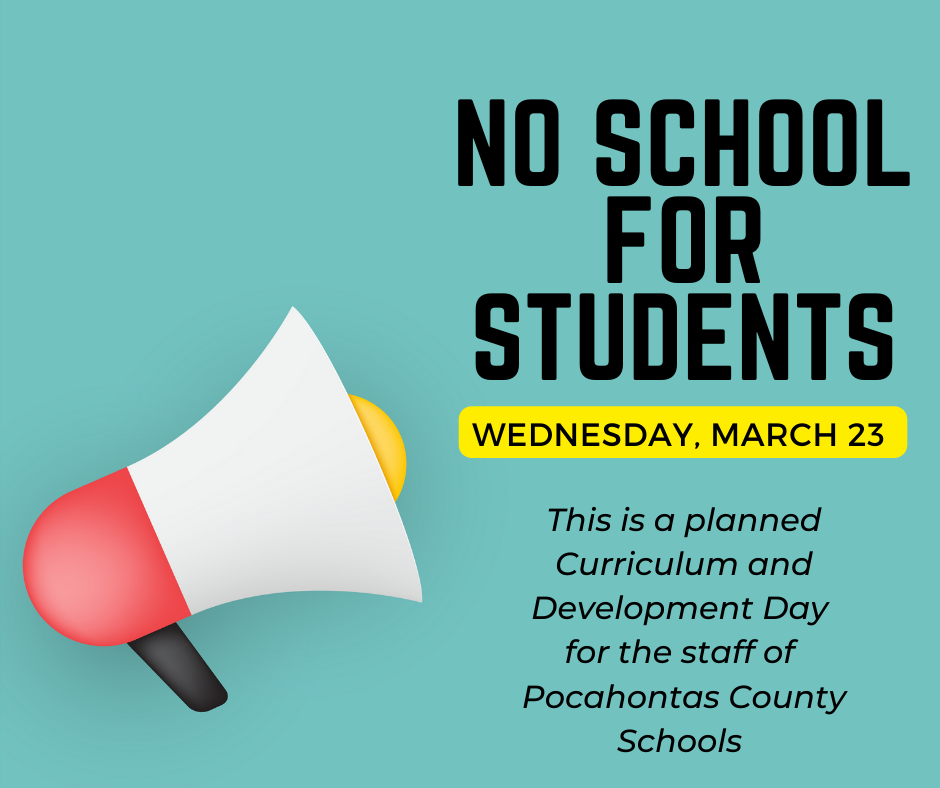 Hillsboro Elementary School Cheerleading and Basketball practice for Thursday March 3rd has been cancelled. Practice has been rescheduled for Friday March 4th. We are sorry for the inconvenience. Thank you!

Good evening Hillsboro families! Just a reminder that tomorrow March 2nd is a three hour early out. Walkers dismiss at one o'clock with busses to follow. Thank you!

Hello Hillsboro Families! The basketball game for tonight has been cancelled. We will reschedule at a later date. Next week practice will be on Monday and Thursday with a home game on Tuesday. Thank you!
What do teachers do on a Saturday in February? Kindergarten through second grade teachers, along with Title I teachers, throughout Pocahontas County worked together to learn about a new professional learning protocol - The Lesson Study Model. Dr. Andrea Lemon, West Virginia Department of Education, facilitated the learning as the grade level groups established norms, brainstormed focus areas, as well as the case pupils. We are excited to move to this approach of professional learning. This opportunity is funded through a grant awarded from the West Virginia Public Education Collaborative (WVPEC) and the Claude Worthington Benedum Foundation.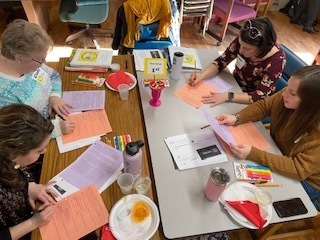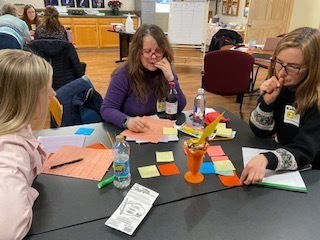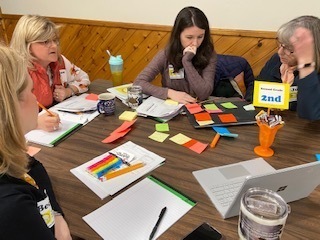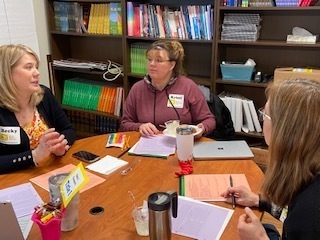 Good evening Hillsbor Families! For the week of February 21st Basketball and Cheerleading practice will be Monday and Tuesday. The first home game will be Thursday the 24th starting at 5:30.

Hello Hillsboro Families! Just a reminder that Wednesday, February 16 is a Professional Learning Day. There will be no school for students. Have a good evening!