The Mon Power planned outage on Tuesday October 4th for the area will not affect Hillsboro Elementary School. We will have school as scheduled. Thank you!

Tomorrow is Service Personnel Appreciation Day! At this time, I would like to take the opportunity to thank all of our service personnel for the work they do each and every day to make our schools better! The first people most students see each day are the bus drivers, custodians, or cooks. That first contact can make or break a student's day. In Pocahontas County, we are very fortunate that all of our service employees do their best to make our kids feel welcome, safe, and cared for. We thank our bus drivers, cooks, custodians, aides, secretaries, maintenance men, and bus mechanics for making our school system successful. Thank you so much for what you do! Hillsboro Elementary School is so thankful for the service personnel that serve the students and community of Pocahontas County. Thank you all for what you do for us all!!!

Congratulations to Bill Mason and Abigail McNeel for being voted on to Hillsboro Elementary LSIC.

Scholarship Information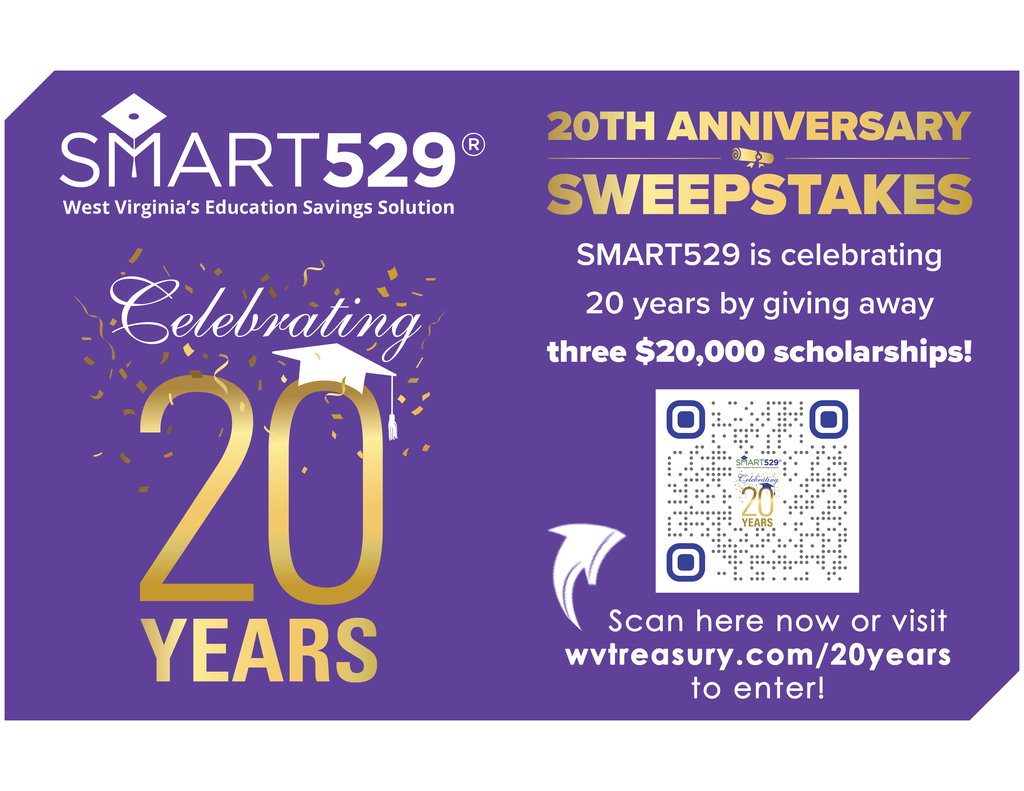 Thank you for your hard work. We hope you enjoy Monday, September 5 as we celebrate Labor Day.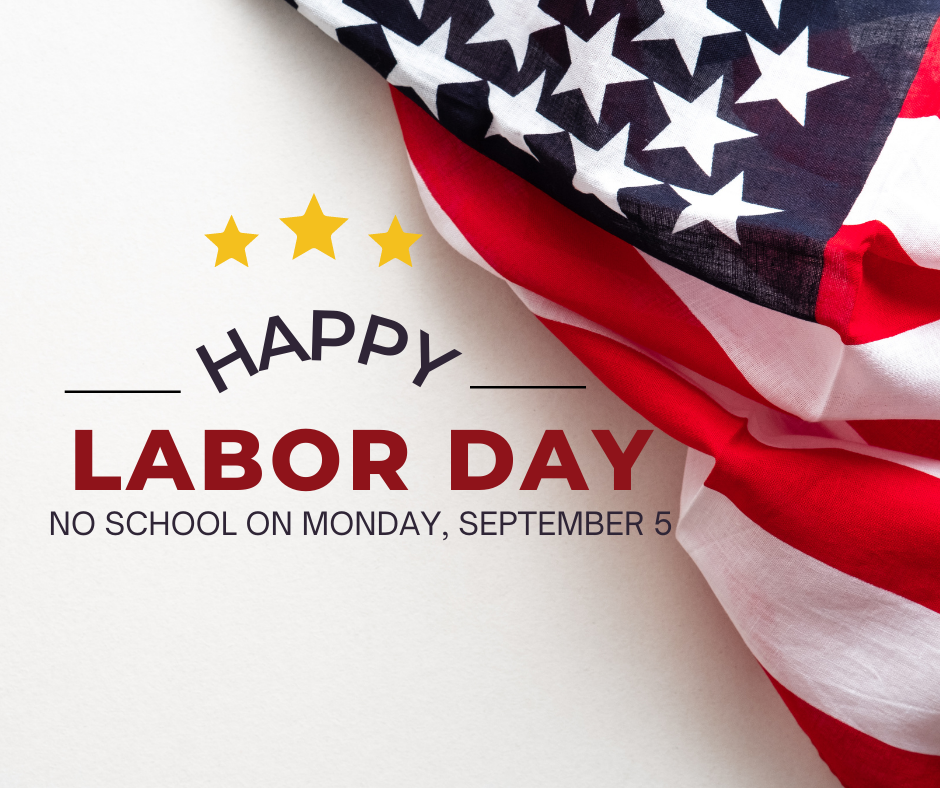 Congratulations to Jenny Friel, West Virginia School Nurse of the Year for 2022-2023.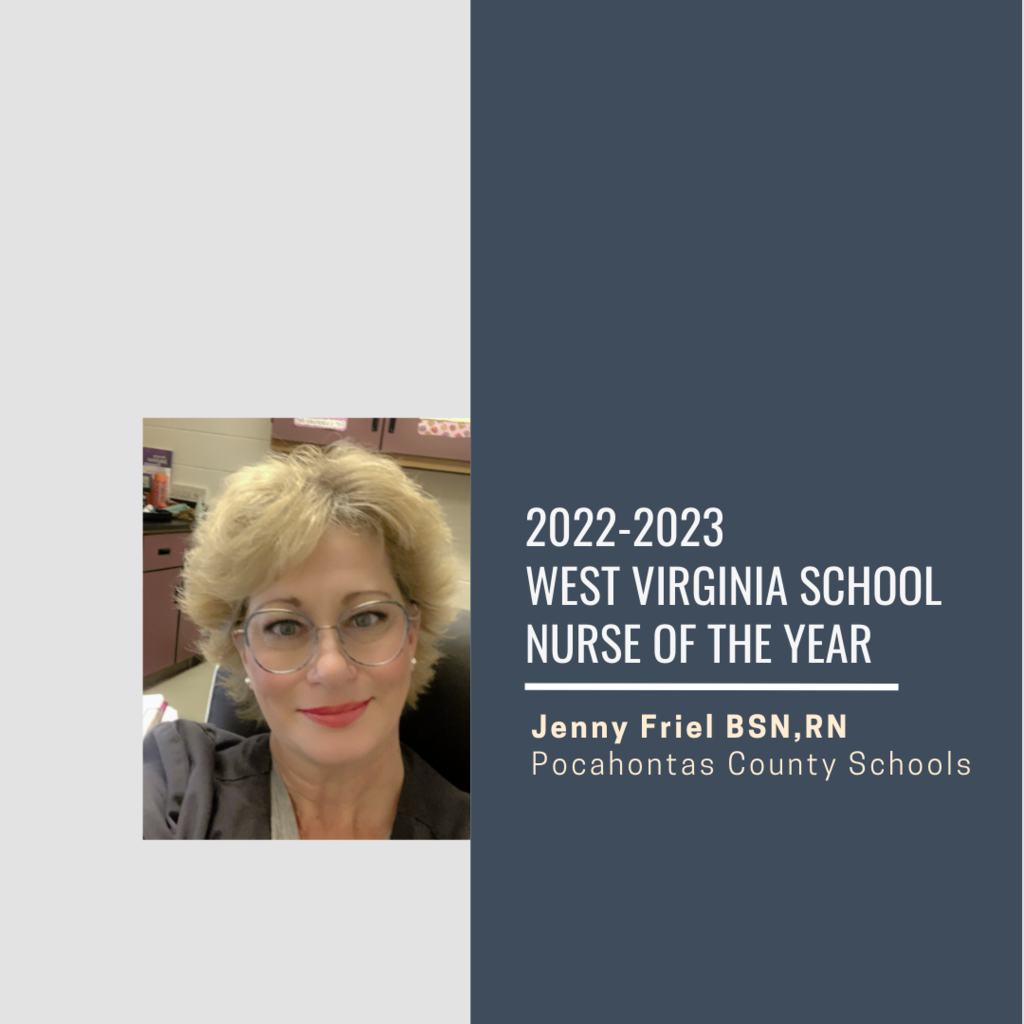 We are excited to see you back to school! The first day for students is Monday, August 15. See you soon!

We are excited to see you back to school! The first day for Pocahontas County Schools' students is Monday, August 15. See you soon!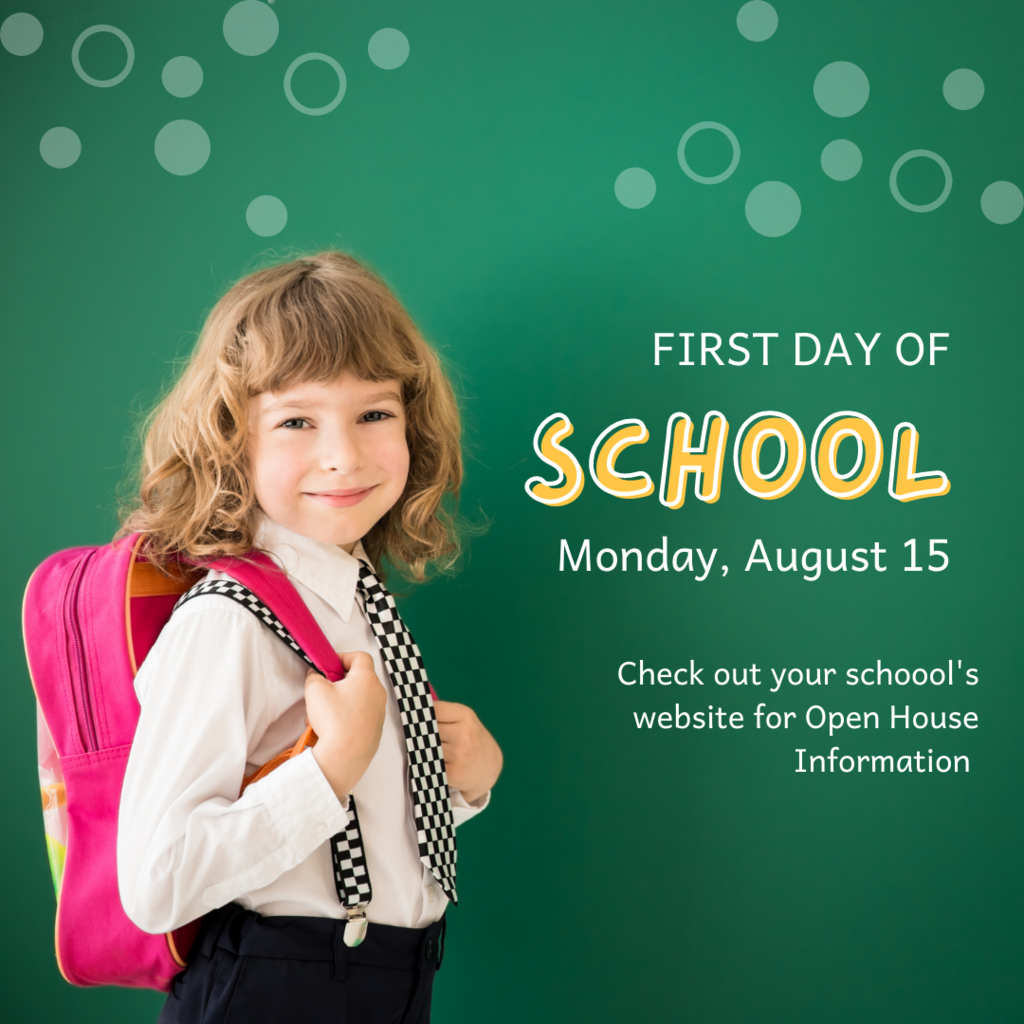 Hillsboro Families, As a thank you from Ruby Grow, they're giving Hillsboro Elementary students free bell peppers at the farmers market today from 3-6pm. The market is across the street from McCoys. The students helped plant these bell peppers in the spring! Thank you!
Our Early Literacy Summer Program is offered for children preschool - kindergarten at four of our local libraries. The program provides a literacy rich experience involving song, movement, nursery rhymes, read-aloud, and arts/crafts. Students will receive books and personally created art. The program is led by certified teachers. Contact your local library to find out when it is available near you.
Battle of the Books 2022- 2023 The attached list of books is the new books chosen for the 2022-2023 Battle of the Books competition. Battle of the Books competition will be held in the 2022-2023 upcoming school year. Information on the county competition will be distributed later. The books will be added to each library in our county in early June, so please stop by your local library to check out one of the books to get a head start and begin your reading journey. If you have any questions, please email
smburns@k12.wv.us
. Enjoy your reading expedition!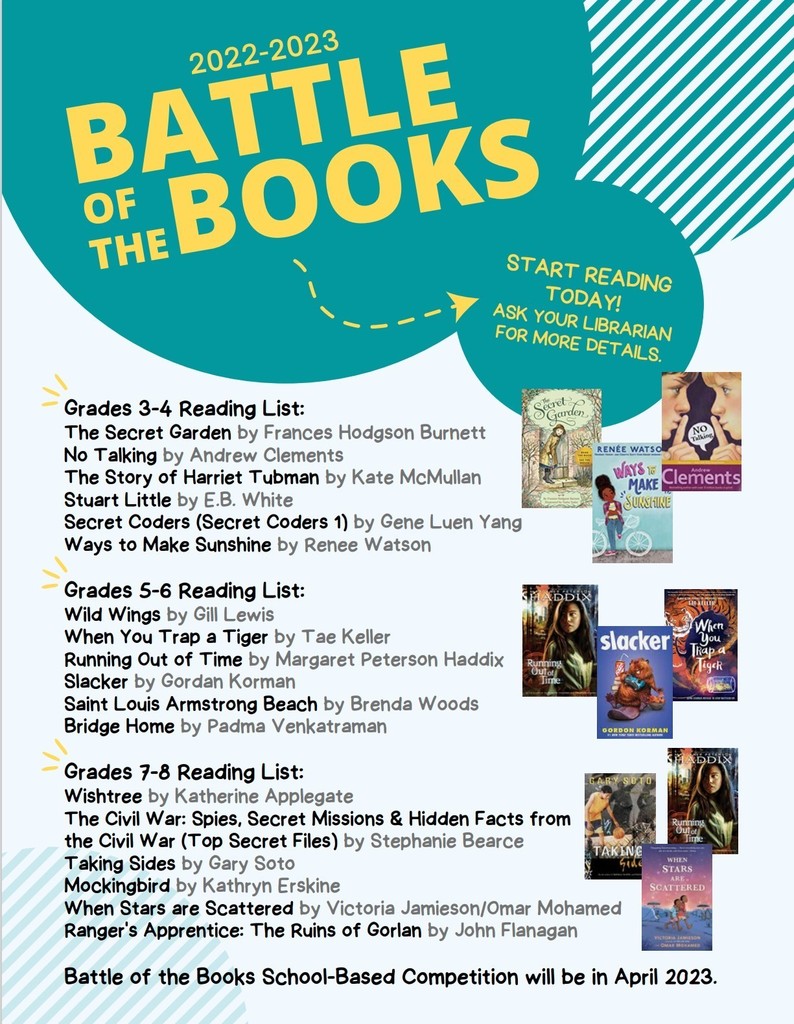 Get ready for the Battle of the Books for the 2022-23 school year! Have fun reading and have a safe summer.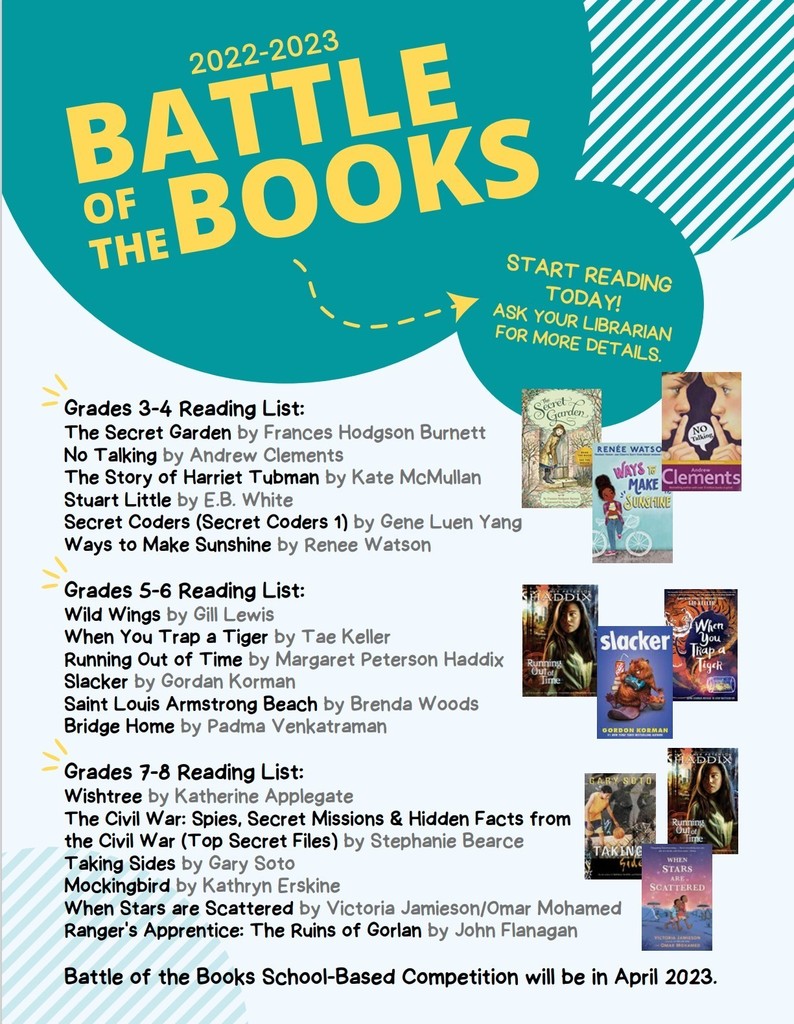 We still have two more weeks of Summer Camp! We hope that kindergarten - eighth graders can join us at Marlinton Elementary School.
Attention all rising first through ninth graders! Pocahontas County Schools is hosting Summer Camps. Join us for a week, two, three, or all four! See the attached flyer or call: 304-799-5023 for more information.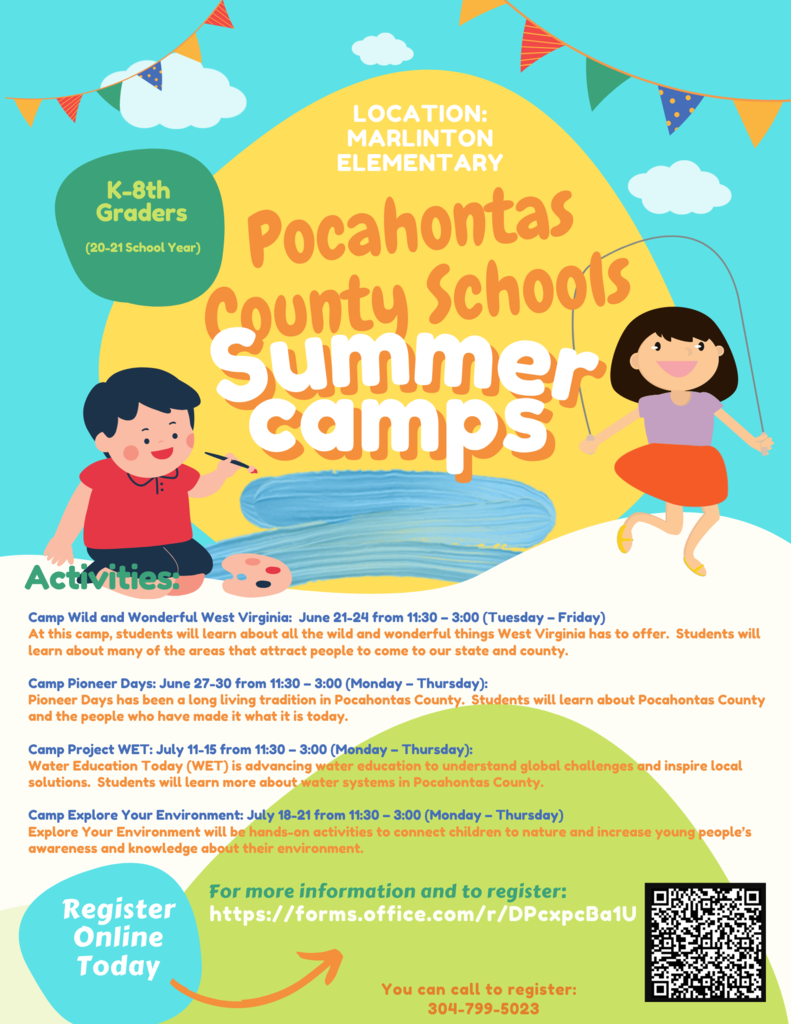 Good evening Hillsboro families! Our school year will come to a close tomorrow with a three hour early out for students. Report cards not already picked up will be mailed. We have a few more yearbooks left for purchase in the office. Thank you for sharing your children with us this year and have a wonderful summer break.
Registration for Summer Camps with Pocahontas County Schools is now open for students in grades kindergarten through eighth! You may use the QR Code, the link below, or contact the board office for a paper copy. Link:
https://forms.office.com/r/DPcxpcBa1U
This year's summer camps will be held at Marlinton Elementary School in the afternoon after Energy Express. Summer Camps are four unique weeks of activities (explained at the beginning of the form). For more information, please contact Lynne Bostic at 304-799-5023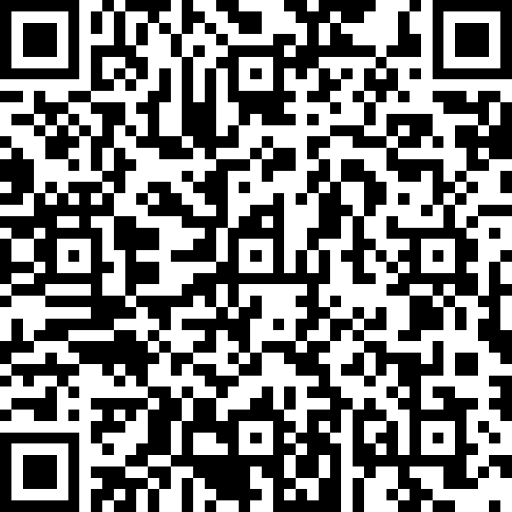 The last day of the 2021-22 school year will be Wednesday, May 25. Students will be dismissed three hours early on that date. Thank you for a wonderful school year and we look forward to seeing you in one of our summer camps or on our first day of school for the 2022-23 school year which starts on Monday, August 15.
A reminder: May 4, 2022 will be an early dismissal for all students. This three-hour early dismissal is a scheduled professional learning afternoon for staff.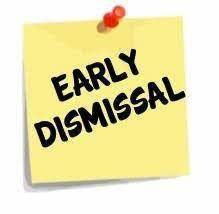 The third-grade hiking Adventure starts tomorrow, and we can't wait to explore Pocahontas County! This week we will be at The Yew Mountain Center with their education staff, Wonder & Grow: Mindful Nature Experience, and WVU Extension Service-Pocahontas County. Special thanks to Snowshoe Mountain for these awesome DAKINE Fanny packs, Pocahontas County Convention and Visitors Bureau, for travel fins and the Dramas Fairs & Festival grant for art supplies and water bottles as well as the Pocahontas County FRN for healthy snacks! (and to the wonderful leader, Tracey Valach)